SUBSCRIPTIONS
Guaranteed lowest price anywhere... even Amazon.
The only kids personal care subscription, we've got you, mom!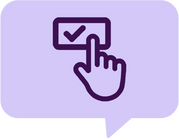 Check the Subscribe & Save option when adding your faves to the cart.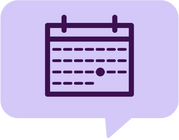 Choose 30, 60 or 90 day delivery, reduced pricing & free shipping $19.95+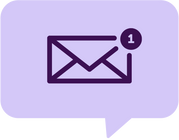 Get notifications each step of the way! We'll keep you informed. Reminders too!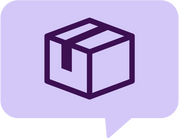 No commitment, modify, pause, or cancel your subscription at any time.
A monthly surprise for them, better smelling kids for you.
Their First Subscription #goodhabitsstartearly
How Subscriptions Work
Risa here, our new subscription program is a great way to get your tween into a personal hygiene routine.
Questions? Check our FAQs below, or contact us.
Email: hello@tbhkids.com
Phone: 1-888-244-1990
Subscription FAQs
Everything You'll Need To Know
We want to offer you a convenient way to save on your child's favorite hair care and body products. By subscribing to TBH Kids products, you'll enjoy the lowest price anywhere and free shipping on subscriptions $19.95 or more. Simply sign up once, choose your shipping frequency, and you will never have to worry about running out again. We will send you your selected product at your selected frequency from the date you signed-up and bill your credit card with no hassle to you.
We bill your credit card the amount stated at the time of purchase plus applicable tax and shipping based on the method you initially selected on your first order every thirty (30), sixty (60), or ninety (90) days depending on the frequency you selected when you enrolled in Shop, Subscribe & Save.
No need to worry about renewals — we've got you covered! Shop, Subscribe & Save will remain active until you cancel.
We'd hate to see you go, but you may cancel any time! You can customize your subscription by logging into your account through the original link in the email sent to you when you placed your order, and you can re-enroll at any time. We will even save your account details for you.
All subscription products shipped within the Continental US totaling $19.95 or more include free shipping at the time of purchase and for any subsequent subscription charge.
Yes! You can have as many subscriptions active as you need. You will be sent a confirmation email and reminder email for each individual subscription you have active.